News
Get a full pay out every time you claim on your business insurance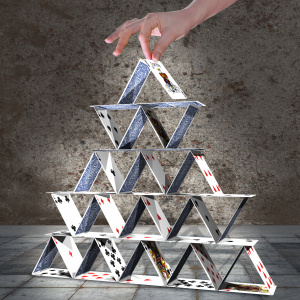 Everybody hopes that they will never have to claim on their business insurance policy. But the fact is that accidents happen, and when it comes to making a claim – it's nice to know that your insurance policy is airtight. This mini guide will help you stay vigilant and eliminate any of the insurance company's well-worn excuses that could prevent you getting a full pay out. The most important thing to remember if you want to receive your full claim amount, is that you must accurately appraise your business' assets. This advice rings especially true for pubs and other cash-based companies that tend to carry significant tangible assets.
The Condition of Average
When a policy is undervalued, providers will invoke a clause known as the condition of average. This is an insurance term which calculates a proportional pay out based on an assets true value.
The amount payable is calculated using this formula:
PAYOUT = CLAIM × [ SUM INSURED / CURRENT VALUE ]
If 'Sum Insured' is the amount declared on the initial policy document, then underinsurance occurs when the 'Sum Insured' is less than the 'Current Value'. In these cases, then the final pay out will be less than the claim made. For example, if a business owner makes a claim for £300,000 partial damage to a building that is insured for £500,000. And the building's 'Current Value' is £1M – then the claimant will only receive £150,000, half of the amount initially claimed.
Accurately Report Everything to Insurance Providers
This goes to show the importance of accurately declaring all assets. You must also accurately report building worth, stock-levels, other contents and amount of cash-handled. And it is not just for your property. Misreporting the number of staff you employ, for example, could have implications for your employer's liability insurance. Obviously, these things need to be thought about carefully whenever an insurance policy is taken out or renewed. But you must remember to update the details regularly. For example, if your building increases in value over the course of a year then this needs to be factored in when renewing. Additionally, if you extend a building or refurbish a building's contents then you need to make sure to tell the insurance company immediately. A small change like this will likely only cost a few extra pounds on top of your monthly premium, but could save you a small fortune should you need to make a claim. At Utility Helpline we work closely with our partners at Sidney Phillips, chartered surveyors specialising in pubs and other hospitality businesses. Together, we are able to offer effective asset valuations to all of our clients, allowing them to claim effectively against insurance companies.
Call
0800 043 0423 for an informal chat about your options.
Published by Utility Helpline on
Talk to us about how we can save you money