News
Is this the end for smart meters with on-site displays?
The government has revealed what could be a killer shift away from smart meters with in-home/
on-site displays
. In response to a
consultation
asking suppliers what they thought about the requirement for offering  in-home displays with every smart meter, the Department for Energy and Climate Change (DECC) announced that they would allow suppliers to experiment with other means of reporting, like smart phone apps and online portals. Critics of the smart metering programme have argued that the in-home displays are an unnecessary expense, suggesting that they will not keep up with the pace of change in technology. In contrast to the hardware approach, suppliers argue that the 'app-based' approach is cheaper and more likely to engage domestic and non-domestic customers to reduce their energy consumption. Energy Minister Lord Bourne reaffirmed the government's commitment to transforming Britain's energy infrastructure, highlighting the role that
smart meters
will play in helping people take control of their energy consumption. Speaking about the DECC announcement he said: "We've listened to stakeholders who have told us that they want to give their customers the choice in how they engage with their energy use. "That's why we are allowing energy suppliers to introduce trials of alternatives to the In Home Display – such as smart phone apps –so we can ensure our decisions meet the needs of consumers across the country." The government's smart energy meter rollout project aims to have an intelligent energy meter installed in every UK home and business by 2020. A smart meter will be able to communicate directly with the energy supplier, allowing them to bill the customer more accurately. The original legislation also obligated suppliers to install an in-home/on-site display to communicate energy data directly to the user. Smart meter advocates argue that this feature gives users more control over their energy consumption, allowing them to make decisions about what they use in real time. But critics of the in-home displays argue that the technology is unnecessarily expensive and has already become outdated.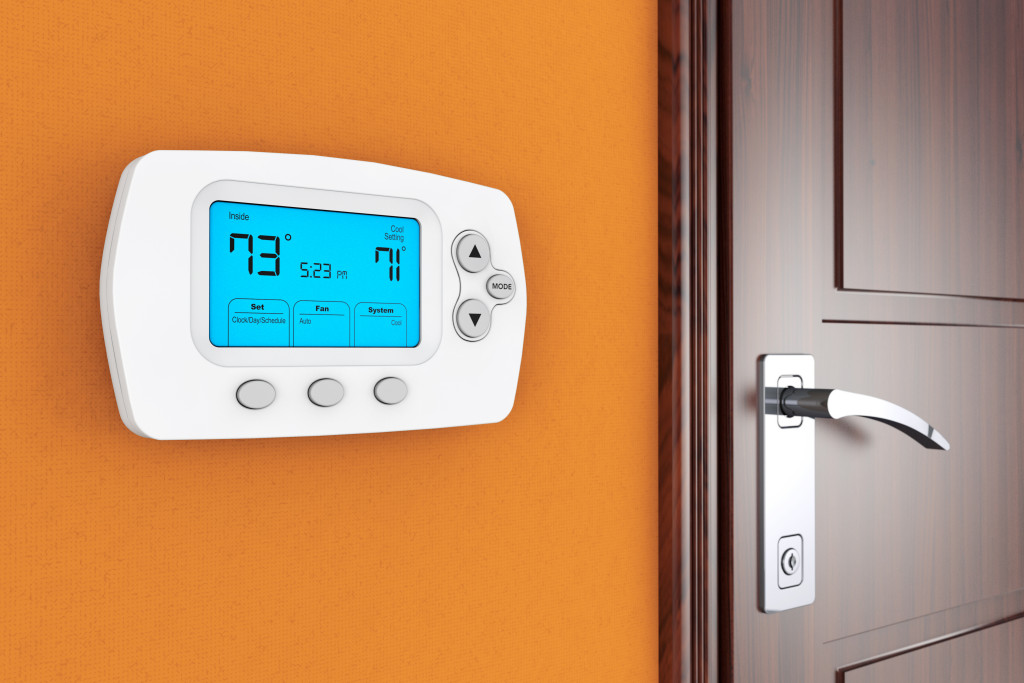 Alternatives to the smart meter in-home display
The government announcement means that energy suppliers will be able to experiment with alternatives to the in-home display like smartphone apps and online platforms. Smartphone apps could be particularly useful for domestic customers, and advocates of this approach argue that users are much more likely to use an app to track their consumption patterns using their phone rather than an in-home display. Data from energy supplier
Ovo Energy
suggested that more than 60 per cent of in-home display units provided by them were not being used after just a year of installation. The company said that when it tried conduct an update on the devices, only 39 per cent of them could be accessed suggesting that the rest were switched off. The software approach will also serve to make the entire smart meter project cheaper. It has been acknowledged that the £12bn smart metering programme will cause bills to rise in the short term, but the government claims that efficiencies will that consumers eventually save money. With in-home displays costing anywhere between £15 and £35 to produce this could significantly increase the costs associated with the programme. After all, why should you bother paying for what is in effect a screen, that will probably end up sitting in a dusty cupboard underneath the stairs, when many people already having a perfectly good screen in their pockets that they already know and trust. As well as their
Hive home heating system
, which allows homeowners to control the temperature from their smart phone, British Gas have also trialled an app that enables smart meter customers to check up on their energy usage from their phone. People who subscribed to the British Gas trial in Bristol, Reading and Wiltshire reported that they were better able to manage their energy usage and felt a greater sense of control over spending.
Online reporting systems
Businesses can also benefit from the software approach to smart metering. But smart phone apps are not particularly relevant for businesses. Instead they prefer to use online portals and reporting systems. At Utility Helpline, we can provide access to an
online portal
for customers to help businesses monitor and improve their energy consumption. Our energy performance monitoring system automatically reports energy consumption within your own chosen site-specific parameters. This feature can be offered to half-hourly energy customers, as well as SMEs. It is highly customisable and comes with some very useful product benefits like a real-time notification delivery system if consumption is unusually high.
All of the information can be represented in an easy-to-understand graphical format, giving you a clear view over your sites and allowing you to identify patterns very easily. Online reporting systems are the easy way for businesses to identify waste and use this information to create positive change in the organisation. For more advice on how to use smart meters to reduce your organisation's energy consumption read our
business guide to smart meters
.
To learn more about our online energy reporting system, contact our award-winning accounts team. Call: 0800 043 0423.
Save
Published by Utility Helpline on (modified )
Talk to us about how we can save you money