News
Is your site billed on a half-hourly basis? Do you want to reduce your ongoing metering costs?
If your site is billed on a half-hourly basis then you are required by law to have an upgraded billing meter, paid for at your cost. This will either be in the form of a separate contract (usually of 5 years duration) with a metering company or it may be billed as an additional item on your electricity bill.
With both of these methods, you are likely to be overpaying for this service.
Due to our purchasing power in this market, Utility Helpline can provide Half-Hourly metering contracts at competitive prices, and provided by reputable market leading companies. In addition, you will also have the choice of being able to look at your consumption in an easy graphical format online; this will help you see when you are using your electricity and even how much you use when you are not in work!! The graph below is an example of the data you can see: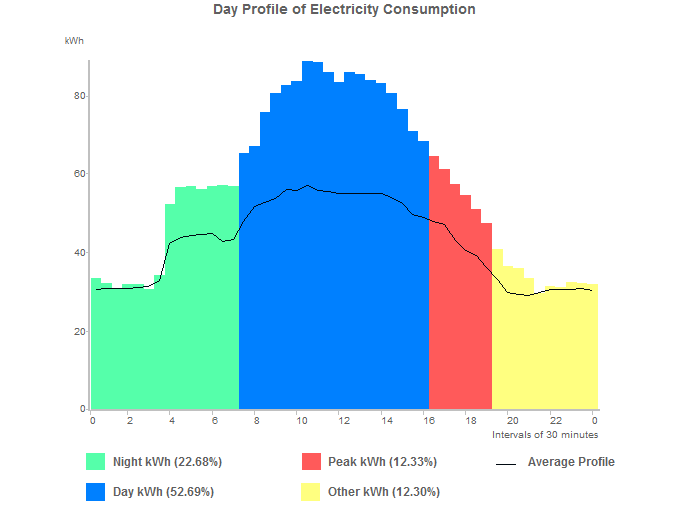 Just let us know when your existing metering contract is due to expire or if you are being billed by your electricity supplier and we will do the rest. It's easy to do and will have no impact on your business, in fact you probably won't even notice it has happened apart from lower bills.
Contact us today on 0800 043 0423 or complete the form to request a call back.
Published by Utility Helpline on (modified )
Talk to us about how we can save you money