News
How serviced offices can encourage energy saving
Reducing costs and energy consumption is an objective shared by many businesses. As well as cutting costs, effectively bringing down consumption can bolster a business's green credentials. Many businesses, particularly those with high energy consumption have
acted
in recent years to bring down costs. Many industrial businesses have created their own solar farms while others have entered long-term supply agreements with renewable developers. Actions don't need to be on this grand scale. Many businesses have introduced energy-saving policies for offices and other locations to bring down costs.
Energy efficient offices can save 65% on energy bills
British Gas
claims that an energy-efficient office can save 65% on its energy bills. Simple actions like encouraging staff to switch off equipment at the end of each working day and at weekends can save £35 per desk per year. And reducing the office temperature by 1°C can save enough energy to print more than 40 million sheets of A4 paper. But in many serviced offices, the facilities management team do not have much direct control over how energy is used. Service office tenants often pay a set rent, including extra costs for things like energy. And although they pay the bills, the service office staff are unlikely to have direct control over computer towers and office thermostats. So how can serviced offices encourage energy savings? This guide deals with that question and examines how 'nudges' can be used unobtrusively to influence behaviour.
Gathering information
As with any internal
energy audit
, the first step is to gather the correct information.  You need to assess the scale of consumption and compare it to similar serviced office spaces. Use metering to assess how energy is consumed in your premises. If you think it would be useful, you can use sub-metering systems to assess how much energy tenants or even appliances are using. This can tell you who the worst offenders in your building are and may make it easier to encourage savings later. Because building spaces are all different, it can be difficult to know how to compare your premises to other managed office spaces. You can use this
benchmarking guide
to compare your property with similar buildings.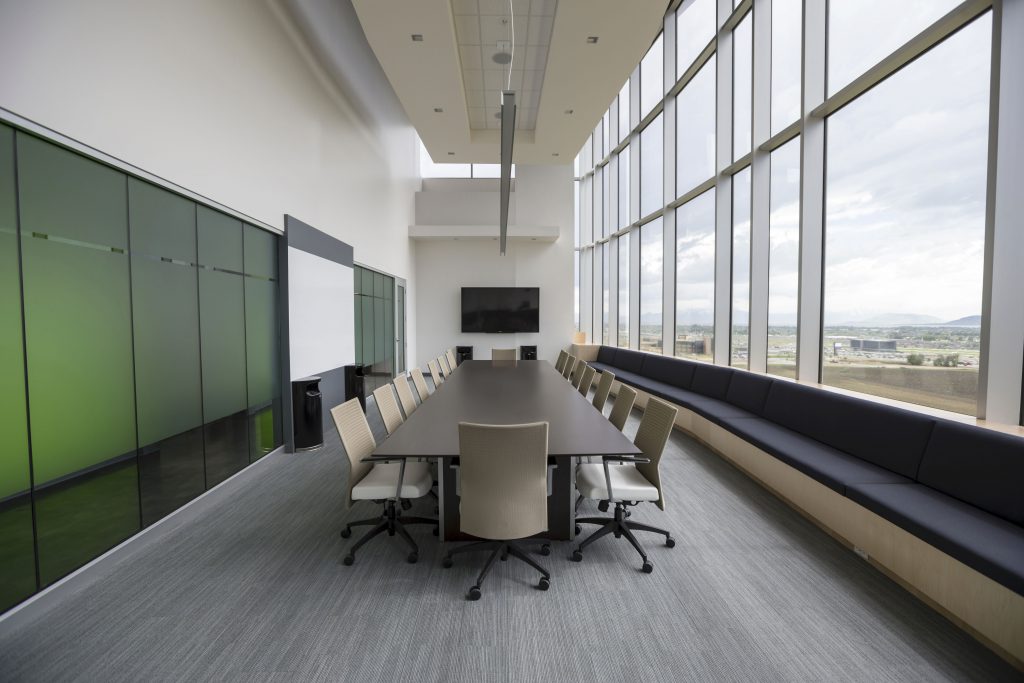 Nudge behaviour
A nudge is a way of affecting behaviour without limiting choices or making alternatives costlier. Nudges must be cheap and easy to avoid, but also have an unobtrusive psychological effect that can impact behaviour. This is important for serviced office companies, because they want to avoid upsetting clients by forcing them to change behaviour and don't want to be perceived as following a heavy handed 'carrot and stick' approach. Nudges are barely noticeable and can have a significant impact, particularly when it comes to encouraging saving energy. There have been many experiments designed to cut energy consumption by 'nudging' workers and consumers. One
study
focused on thermostats in an office environment during the winter heating season. The authors found that by decreasing the default thermostat temperature setting by 1°C, they caused a reduction in the chosen setting by 0.38°C on average. Other academics, from the London School of Economics and the University of Oxford,
tested
569 homes owned by Camden Council to see if they could influence gas usage. They split the homes into three groups. One receiving a normal gas bill (a control group), one receiving additional information about average consumption in the area (the social norm) and a third receiving further information showing them how to change energy use. They found that the households that received information about the average consumption in the area, plus information on how to change usage reduced consumption by 9%. This reduction was almost twice as large as the reduction in the group that just received information about the local social norms. Serviced office managers can use these principles to set their own policies. Perhaps providing tenants with information about their consumption relative to other tenants or by lowering default thermostat temperatures. They should be aware, however, that not all people respond to nudges in the same way. A study in America split energy consumption test subjects by whether they were liberals or conservatives. When they tried to nudge behaviour by providing feedback about energy usage relative to their neighbours, the liberal household responded by decreasing electricity consumption by an average of 3.1%. While conservative households saw a small increase in consumption.
Utility Helpline offer a range of energy consultancy services. Contact a member of the team to learn more. Call: 0800 043 0423.
Published by Utility Helpline on (modified )
Talk to us about how we can save you money