News
Smart Energy GB: Hits and misses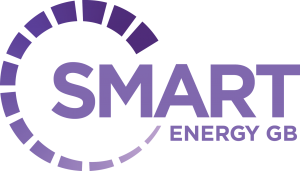 The organisation responsible for driving the smart meter rollout has been criticised for its marketing tactics.
Smart Energy GB
is tasked with educating homeowners and small businesses about the benefits of smart meters. But their latest PR stunt, a musical number composed by a renowned choirmaster, has been criticised for not striking the right note with the public. In this blog post we'll look at the criticism and whether it is justified.
A bum note?
Ministers want suppliers to install the meters, which send automatic energy usage readings back to the companies, in every UK home and business by 2020. To help achieve this objective the government established an £11bn rollout scheme spearheaded by Smart Energy GB. Part of the organisation's brief is to educate the British public about the benefits of smart meters, encouraging them to get a free one. But their latest marketing technique, a music video featuring choir members from some of the UK's biggest energy companies, seems to have missed its intended mark. The "changes" video, which contains lyrics about making smarter energy choices, was composed by celebrated choirmaster Tim Rhys Evans. The Telegraph led criticism of the video that launched on YouTube and Spotify. At the time of writing the video had only garnered around 2,500 views on YouTube. It was also snubbed by industry chiefs. It is understood that some British energy companies refused to take part in the video. And The Telegraph quoted one senior energy company source saying that they were "surprised" by the choice of project. "We are all singing from the same hymn sheet, but this is a question of priorities," they said. "We completely accept we have to raise awareness, but it's about how it done." Due to a glitch, it did not initially appear on Spotify as planned.
Some hits
The smart meter rollout has received all sorts of criticism since its inception. Lots of people think it will end up costing customers more than they save (the programme is funded by energy companies who will ultimately increase their prices). Smart Energy GB has received its fair share of criticism but they have carried out some successful marketing campaigns as well. And they do deserve praise on certain accounts. A recent video released online and on our TV screens has been a huge hit. The 'Estimation Nation' videos highlight one of the sillier aspects of the domestic energy market, estimated billing. The videos ask what would happen if we estimated other daily tasks, like taking measurements, shopping bills and dart scores. One of the videos has more than 3.5 million views. Another one of the funny videos has more than 700,000. The organisation has had subtler successes too. Recently they managed to get a smart meter onto Albert Square when an Eastenders character talked up the benefits.
A smart meter has arrived in Albert Square! Did you catch Ian Beale talking about his? #Eastenders #SmartMeter pic.twitter.com/GOJeSHEdiK

— Smart Energy GB (@SmartEnergyGB) January 9, 2017
Another successful campaign appealed to the nation's animal lovers.
Some things in life you can control. Cats aren't one of them... pic.twitter.com/XaNNeTBFZA

— Smart Energy GB (@SmartEnergyGB) December 21, 2016
And they managed to get fashion bloggers, a group that you might not expect to get involved, to
engage with the rollout
.
How can a smart meter save your business money?
Smart meters help domestic and non-domestic energy customers save money on their energy bills by reducing energy consumption. It does this in a number of ways. First, smart meters eliminate estimated billing by communicating your usage directly to providers. This ensures that you only pay for what you use. Smart meters also help business owners a clearer picture of where energy is being used effectively and where it is being wasted. Most basic smart meters will have a digital display that can communicate a few details like real-time cost and daily consumption. More advanced smart meters designed for business use can communicate more complicated energy data through an app or online portal. Some more advanced business energy smart meters, however, can communicate energy data to users through an app or online portal. This shows business owners how much energy they are using each week and makes it easier for business owners to get to grips with their consumption. You can compare your consumption with consumption in previous weeks and months and help make better consumption decisions based on data. It helps you identify areas of waste and take steps to tackle them. If, for example, you can see large amounts of energy being wasted at night or over weekends when there is nobody in the office (or nobody
supposed
to be in the office), then you will know there is waste and you can start trying to tackle it.
Published by Utility Helpline on (modified )
Talk to us about how we can save you money