News
Standby for Christmas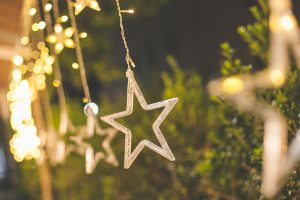 Christmas time is just around the corner. Once the fizz of the staff party has settled and the office junior has got over his drunken blushes, minds will begin to turn to Christmas arrangements. Christmas can be a funny time for businesses. For some, it is the busiest time of year. Others though will see their operations slow to almost nothing. For staff that are lucky enough to be in the latter camp, this means a short break over the festive period. They can also perform their own little Christmas miracle by making sure all electronics are shut off over the holidays – saving some money and a small part of the planet.
The cost of standing by
It is difficult to measure the standby cost for individual businesses. But for homes, The Energy Savings Trust claims that around £80 per year is wasted due to household appliances being left on standby. In office blocks, for example, where many of the same devices are plugged in for much longer periods of time, and these costs can quickly spiral out of control.
The worst offenders
At home the devices that are the worst offenders in terms of their standby cost are televisions, set top boxes and mobile phone chargers. Almost everybody knows that switching these off at the walls is the right way to cut the power supply, but only a small proportion of people switch off at the mains when they are finished. A typical place of business will have many of these same offenders. If you leave a mobile phone or laptop charger permanently plugged in at work then 95% of the energy it uses is going to waste, and only about 5% of the power will power your device. There are other culprits in businesses too. Office workers an awful tendency to leave desktop computers switched on overnight. The Energy Saving Trust estimates that even a PC monitor will waste enough energy to laser print 500 pages if left on overnight. Meanwhile, The Carbon Trust estimates that leaving a computer on every night for a year will create enough CO2 to fill a double-decker bus. Photocopiers are another major culprit, turning a good size photocopier or printer from 'standby' to 'off' overnight will save enough energy to power an LCD TV and refrigerator. If a photocopier is left on all day and used for 20% of that time, it will account for about £350 of energy each year.
Switch off standby and other easy energy saving tips
We all know we should be switching off standby, but it can be harder than you think. When you're excited about heading home, switching everything off is rarely at the forefront of your mind. You might not be the last person to leave. And you might be worried about upsetting co-workers by turning off on unsaved work. These are all valid concerns, but good planning and strict policies can overcome them. Utility Helpline has several services that help businesses save energy and money. This includes consultancy services, audits and metering. These services will produce reports that can be used to educate employees and get them behind an energy saving campaigns. One idea for switching off standby is to put all non-compulsory overnight equipment on, like computers, printers and photocopiers on a separate circuit breaker or multi socket in a convenient location and switch this off when you leave. For offices with lots of desktop computers it is a good idea to set strict 'sleep mode' parameters to keep wasted energy use to a minimum. Setting a time delay of a few minutes of inactivity will make computer energy usage to a minimum for short periods without having to switch off. Be wary though, sleep mode shouldn't become a replacement for switching your computer off overnight.
Published by Utility Helpline on (modified )
Talk to us about how we can save you money