News
The future of British fracking
June could prove a decisive month for the future of fracking in Britain. Earlier this week, Lancashire County Council's most senior planning officer recommended that one of the two proposed frack-sites in Lancashire should be given the green light for test-fracking activities. The final decision will be taken councillors next week and if approved, it would be the first time a council has backed an application to frack since tests near Blackpool were deemed the "likely cause" of earth tremors in 2011. The impending decision has reignited a tense and controversial debate in Britain about the positive and negative impact of hydraulic fracturing. We expect the eyes of the shale gas industry as well as concerned locals and anti-frack campaigners to be well and truly trained on Lancashire.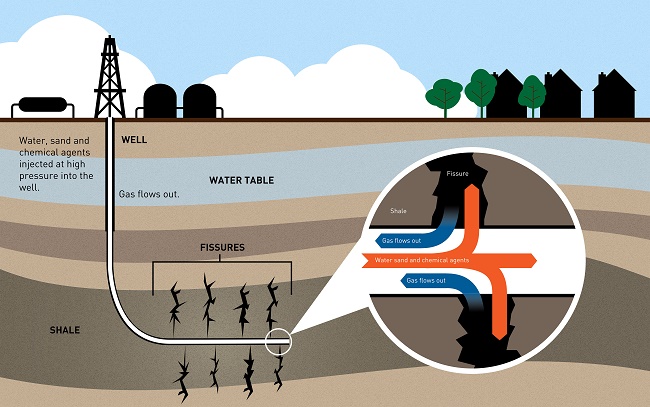 Encouraging signs for the shale gas industry
While this is not the final decision, it will be encouraging for Cuadrilla, the drilling company in question as well as other in the shale gas industry. We expect the decision next week to set the scene for the industry nationally, meaning it could spark a wave of approved applications. During Prime Ministers Questions on Wednesday, Chancellor George Osborne reiterated his support for the shale gas industry insisting that he did not want to be part of a generation "that says all the economic activity was happening somewhere else in the world." As he stood in for the absent David Cameron, Mr Osborne continued "we should get on with the safe, environmentally protected exploration of our shale gas." There is certainly an economic case for fracking. A booming shale gas industry in America has generated a lot of cheap energy and underpinned economic growth there for some time, to the envy of many British Conservatives. Unfortunately for the large energy companies, getting permits to drill in Britain is far more complicated than it is in America. The drilling companies also struggle with Britain's awkward geography – much of the shale gas in England sits below densely populated areas making extraction far more intrusive to the public. Much of the opposition in Lancashire has focused on local issues - in particular the increased pressure that heavy goods vehicles would put on rural transport links. However, other campaign groups encourage people to think of the broader impact associated with fracking. One Greenpeace campaigner Daisy Sands says the decision should not focus on the technicalities but rather on some of the more long-term arguments related to the non-renewable energy debate. She said: ""It's a stark choice between protecting communities and working towards a clean-energy future, or sacrificing all this for the sake of an unproven and risky industry that may never deliver."
Energy market impact
As always, the impact of next week's decision on the market is convoluted by a great many factors. We can say with a reasonable degree of confidence that more fracking would relieve some of the upward pressure on wholesale gas prices in the UK. But it is unclear how much of these savings would be passed on to the end-user. Especially considering that market confidence in many North Sea oil and gas projects is waning.
For more UK energy market analysis speak to a member of our energy team. Call: 0800 043 0423.
Published by Utility Helpline on (modified )
Talk to us about how we can save you money