News
Three things business energy buyers can learn from domestic customers
New
figures
released by Ofgem this week go to prove that switching your energy supplier pays. The energy regulator found that 6.1 million domestic energy supply accounts we switched in 2015, representing a 15% increase on 2014. And on average,
they say
, customers can save £200 on their annual energy bills, while those who haven't switched in a while stand to save even more. This increase in the amount of consumer switching should be a wake-up call for businesses who haven't switched. We've identified three specific lessons businesses can learn from the domestic energy market. These are:
Willingness to switch can save you money
How you switch is important
Independent suppliers are nothing to fear
Willing to switch can save you money
Ofgem's data shows that more domestic customers are willing to switch. And while you might think that business energy customers are more prices sensitive than their domestic counterparts, there are still many businesses that rarely change suppliers. Because they lack the desire and willingness, many businesses, and particularly smaller businesses, are paying more than they should be for their energy.
How you switch is important too
Just being prepared to switch isn't enough. The way you switch is also important. To help customers switch, Ofgem has compiled a list of
trustworthy comparison sites
that subscribe to the organisations Code of Confidence.  Notably absent from this list are large brand names like GoCompare and Compare the Market. The parallel we have drawn for business energy buyers is with the
TPI Code of Practice
, for responsible their party intermediaries like Utility Helpline. When non-domestic energy buyers switch through us, we post tenders out to all of the relevant suppliers and collate quotes in a league table format, helping customers make the most informed decision possible.
Independent suppliers are nothing to be feared
According to Ofgem, 40% of the 6.1 million people who switched their energy last year chose independent energy suppliers. These companies tend to be smaller than their big six counterparts. And while they sometime lack the 'trusted' brand name, they often work out significantly cheaper than their larger counterparts. As wholesale energy prices have fallen, larger energy companies have, for the most part, failed to reduce their domestic retail prices convincingly. Meanwhile, many of the smaller independent companies have been more price-responsive. At Utility Helpline, we work with suppliers that are both big and small. The only reason we shun suppliers is if we believe that they don't take the best care of our clients. We take care to present all suppliers fairly and transparently.
For more information on any of Utility Helpline's procurement services please give us a call on: 0800 043 0423.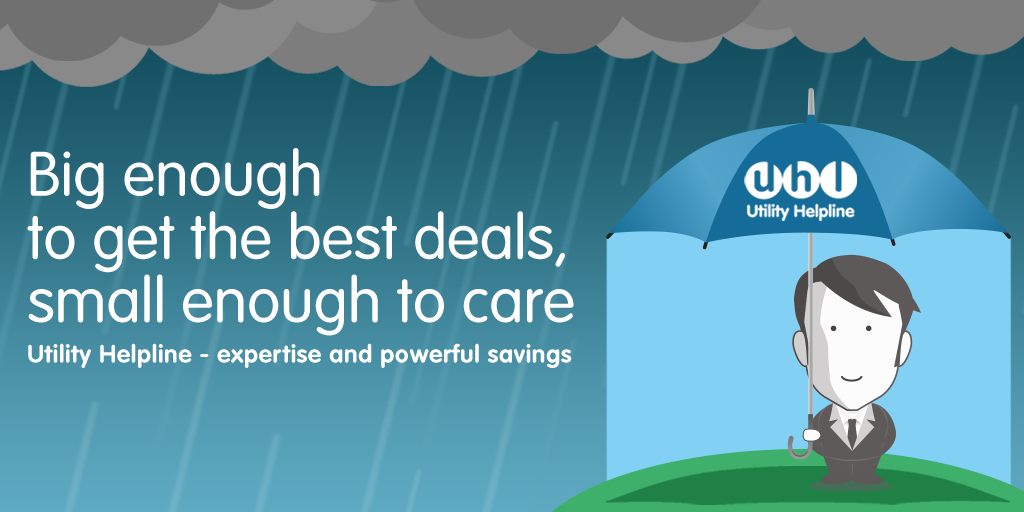 Published by Utility Helpline on (modified )
Talk to us about how we can save you money