News
Wholesale Energy Market update 05/5/17
UK prices - Data shows forward annual gas and electricity prices in the wholesale market.
The market was very active last week, with May's weather forecasts for Europe pulling prices back from the previous week. The week kicked off with oil maintaining its steady fall drop due to the continued increase in production in both the US and Libya. By Thursday, however, it dropped sharply as market traders grew impatient with the ineffectiveness of OPEC cuts on US storage volumes. To exacerbate this, prices inevitably hit below traders' sell triggers, sparking further sell-off and a steep fall in prices. The week ended with Brent down by 5.7%, closing at $49.10 a barrel.
UK energy market behaviour
The UK markets saw a short gas system with prices beginning the week rising, in opposition to the temperatures falling. This was compounded by two unplanned gas outages at sites in Norway. By midweek though, prices began to drop and the lower demand lengthened the system, the Norwegian sites returning to normal and the warmer weather forecasts. Electricity prices kept pace with gas, yet kept a slight premium due to generation still being off linearly. However, renewables output was more than anticipated and prices dropped sharply after Wednesday, further pulled by two nuclear stations restarting output. All contracts were down this week as markets began to tail off. Most of the movement was seen in 2017 and 2018 electricity prices. The continued fall in oil is taking some of the heat out of the market, but the impending OPEC decision, plus lack of knowledge around the UK winter gas availability, could well alter things.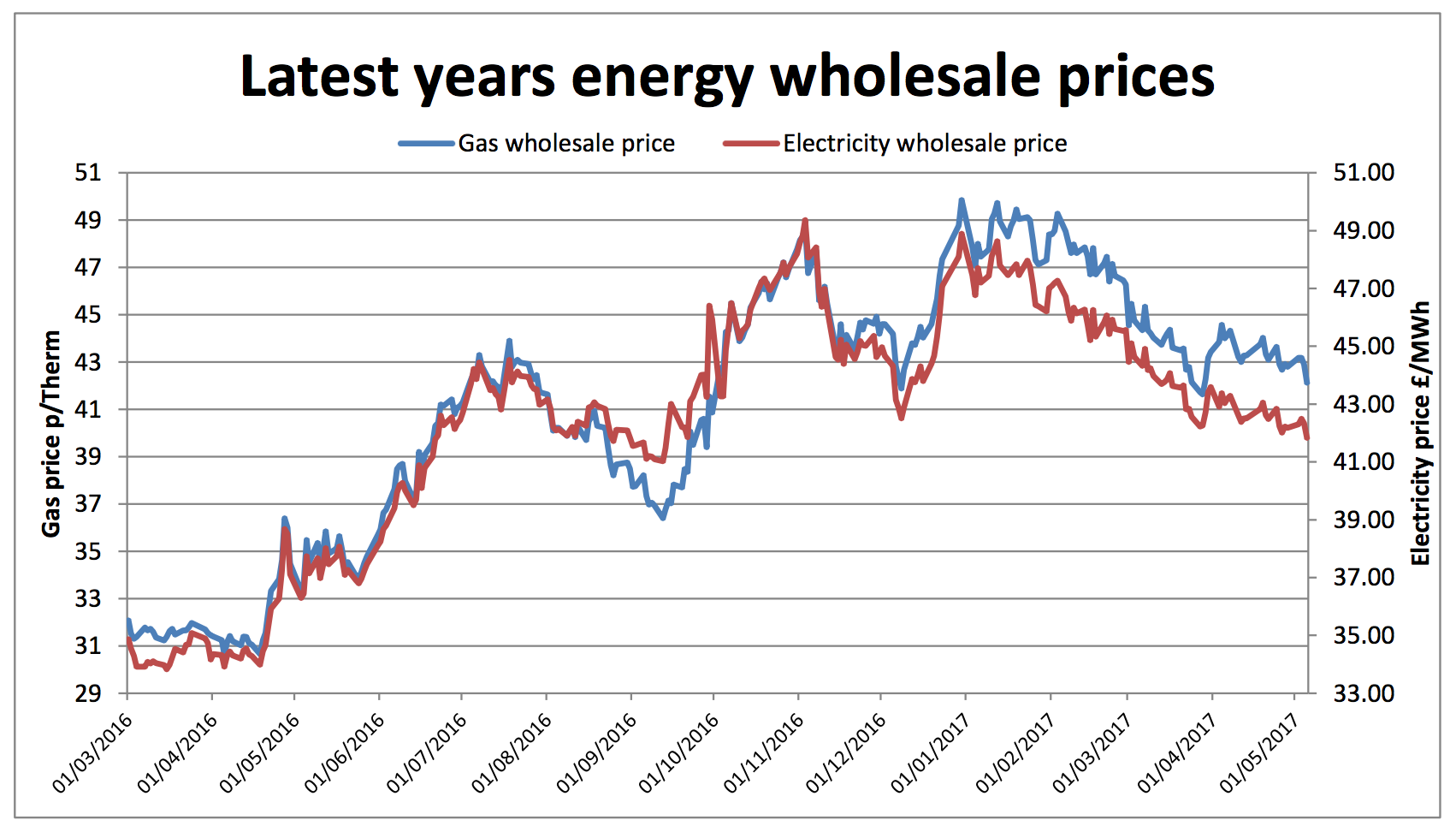 What to consider
Prices could still drop throughout the summer but clients wishing to play it safe should consider their contracts now to defend against continuing volatility. The less risk-averse may want to soldier on but should keep a close eye on the markets for unexpected fluctuations.
Published by Utility Helpline on (modified )
Talk to us about how we can save you money