News
Wholesale Energy Prices Update 02/03/18
With the gradual rise in temperatures, demand eased last week after hitting record levels, forcing markets back down. It took a few analysts by surprise as the cold in Europe was predicted to last longer, so prices spiked but quickly fell as the week wore on and warmer weather was forecast. Oil prices also dropped sharply as US storage volumes gained further and the US drilling rig count climbed back up to 800 - there was concern that OPEC's cuts were being negated by the rise in US production. Dollar priced commodities fell once again, on the back of the currency re-stabilising, whilst coal prices dropped almost 5%  through the week, as the warmer forecast influenced demand. Brent was down by 4.4%, finishing the week at $64.37 a barrel.
At home, the 'Beast From The East' dominated with headlines proclaiming insufficient gas supplies, which inevitably causing a huge spike in delivery prices for both gas and electricity. In fact, the issues were actually caused by temporary outages at the North sea gas facilities, plus issues around inter-connectors with Belgium and Holland rather than the gas system struggling, as the tabloids reported. The system was temporarily short but was aided by the high wind output reducing demand on power stations. Electricity kept pace with gas throughout the week with the aforementioned outages also adding initial pressure on the prices.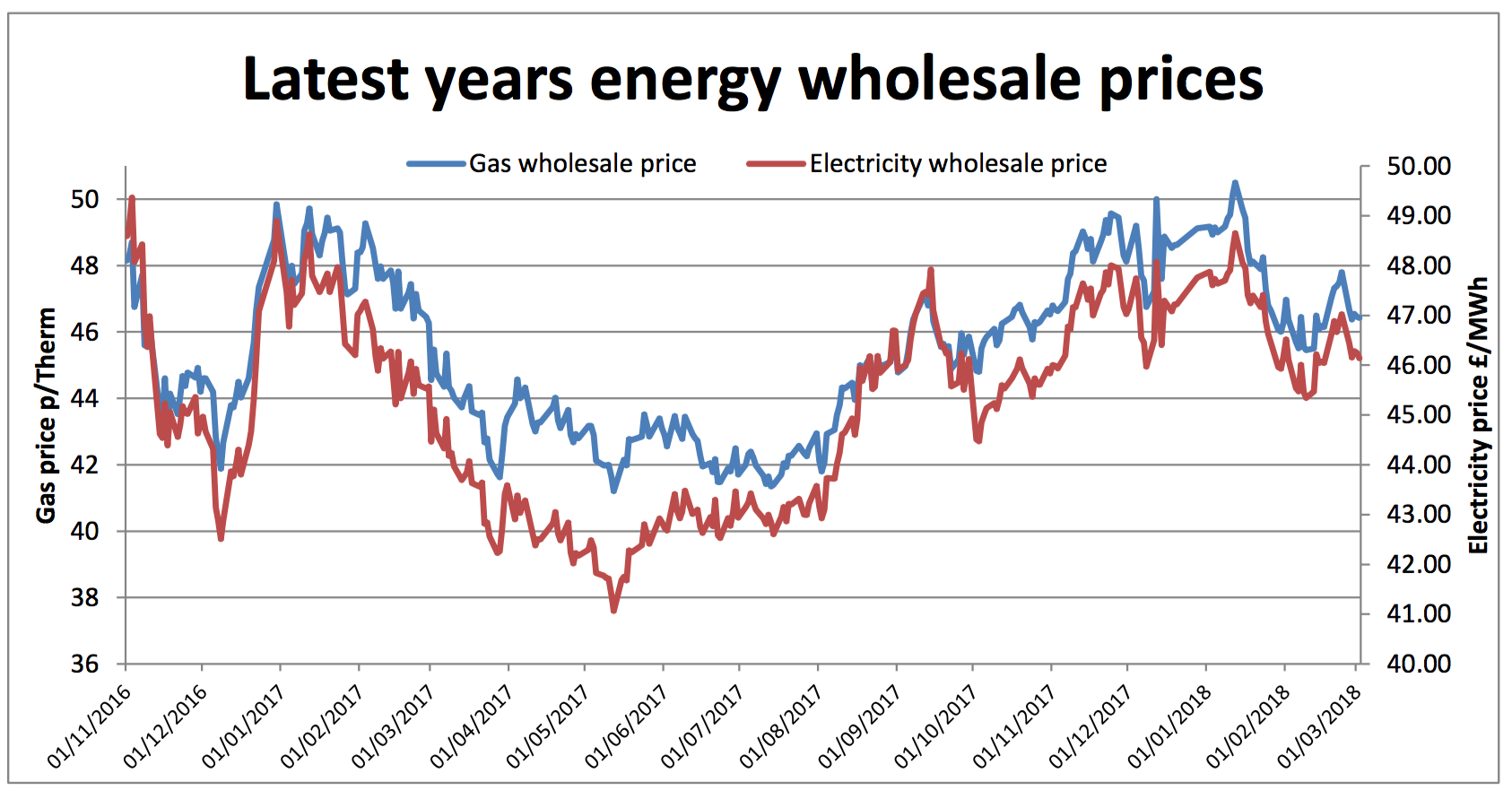 All contracts fell last week in response to the relaxing of the cold weather risk premiums and both coal and oil fell. As a warmer close to March is now likely, the immediate market pressure has eased. Do bear in mind, though, that forecasts can change frequently at this time of year. Therefore anyone still to contract for a 1st April start is likely to still see some volatility. The changing weather patterns will continue to dominate the pressure on market prices so they may continue to fluctuate until longer term forecasts become more reliable.
Published by Utility Helpline on (modified )
Talk to us about how we can save you money